PERLA PARAISO is a real estate investment property situated at the Caribbean Ocean, 173 kilometers west (264°) of the approximate center of Panama and 224 kilometers west (266°) of the captial Panama City.
Scenic geographic features include 500 meters of untouched white sandy beach, a large seaside lagoon and a fresh water river running along the premises into the nearby mountains. PERLA PARAISO is composed of nearly flat, hospitable terrain with light hills and a view to nearby mountains (approx. 800 to 1000 meters high) and towards the Atlantic Ocean.
The land is part of a Panama Corporation, offering property tax savings and Panama resident status to the right buyer/investor(s).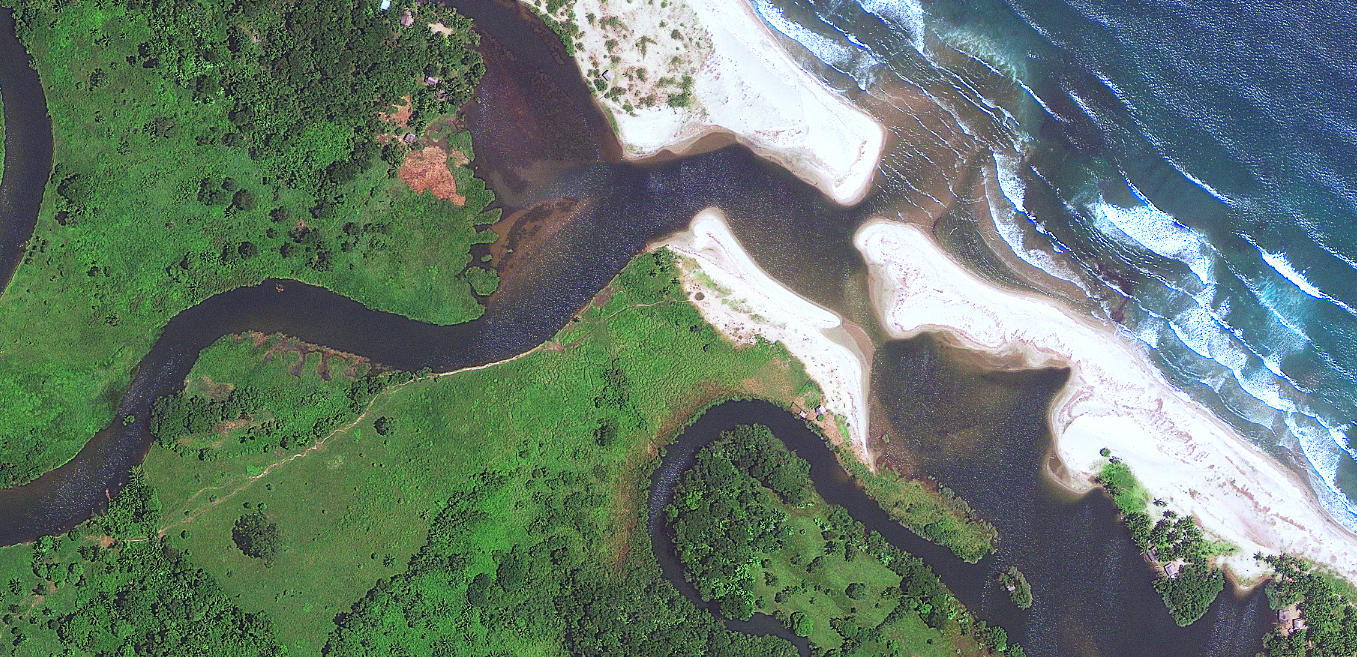 Access
There are four daily connecting flights from Panama City to Bocas del Toro "Isla Colon" International Airport in the capital of the province. The administrative capital of the region is Changuinola, on the mainland. PERLA PARAISO is best reached by boat from Isla Colon or Chiriqui Grande. The trip by boat takes approximately two to three hours depending on the speed and type of boat. The government of Panama is in the stages of approving the construction of a new 4-Lane Highway, connecting Panama City, Colon Free Zone and Changuinola.
This new highway will be located close to the offered property PERLA PARAISO, making this an ideal location for a tourism development and financial investment project. PERLA PARAISO and the surrounding region of Bocas del Toro offer different opportunities for tourism, ranging from eco-tourism to outdoor recreation to surf, shopping and dining destinations. The location of PERLA PARAISO is an ideal site for a eco-touristic hotel, resort and/or residential buildings, putting visitors and buyers "close to the action" or "away from it all".
The property is well-suited for cosmopolitan world travelers and rustic nature lovers alike. A pristine private beach abuts to an expansive, calm lagoon in proximity to the surf, with a peaceful river, navigational by small watercraft, following the property border into the mountains. The crystal clear waters of the beach, river and lagoon offer ample swimming, snorkeling, surfing, fishing and close encounters with tropical fish, birds and wildlife. Many different bird species and monkeys share this peaceful paradise together with abundant fruit trees and tropical plants.